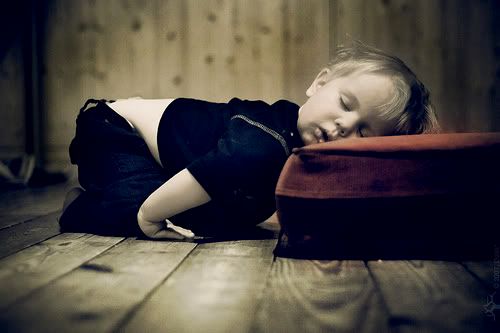 Oh my gawwwwwwwdddddd - what a week...
Have you ever just felt like you've been shot out of a cannon? When it's pointed at the floor?
Well - that's how I feel today, which is infinitely better than yesterday where I simply retired to bed early and watched a Dolly Parton biography because that was what was on when I switched the TV on. I didn't have the energy to do little more than lay there and drool, never mind changing the channel.
Part of it had to do with the amount of work I'm buried under right now while another part, I'm certain, had something to do with the Chinese food of THE DEVIL that we had for dinner. Even worse - it was GOURMET Chinese Satan food - meaning we paid double what we would at the perfectly lovely Chinese take-away around the corner from us.
But Satan delivers. And we were tired.
Now, I've had bad Chinese before - bland, pasty, glutinous and sometimes just downright smelling and tasting like you're licking a dead fish. But this was NASTY Chinese food.
We orded green scallion pancakes that tasted like they were made in dish soap; sesame beef that had so much sugar and sesame oil, I felt like my liver would eject from ny body; and the potstickers that we ordered somehow magically turned into tofu cubes so saturated in green pepper that they would make the Baby Jesus cry. The only edible dish - for me - was the Cashew chicken, because it was mostly celery. However, celery is on Brian's "no f*cking way" food list - especially hot celery.
So we both had a lot of rice.
So - sick...tired..I packed it in.
But I have to tell you - part of the fatigue is from the absolute BLAST I had over the holiday/birthday weekend. I spent more time laughing, eating and drinking with my hubby and some dear, dear friends than we have in months. From Friday through on day, I accomplished NOTHING at home, but was out drinking, dining and laughing every single day.
Brian took me out for lunch, cocktails AND dinner on Friday - the day itself. Which ended up with us celebrating at the dinner restaurant's bar with friends buying my rounds of chilled lemoncello. Saturday - we had no plans - but an after farmer's market visit by our friends Lesleigh & Danny, turned into an all day party when my colleague and friend Kieran and her husband Matt from Maryland showed up as well. Sunday was a PHENOMENAL brunch at Lesleigh and Danny's - complete with the best breakfast casserole I've ever had AND - fasten your seat belts - a hot, pecan french toast casserole prepared like a dry bread pudding. HEAVEN! Monday brought lunch with Kieran and Matt and their two boys (the three girls were with the grandparents) in New Paltz before they headed north for a wilderness getaway.
The weather was beautiful - breezy blue skies, moderate temperatures, lots of sun and just a hint of Fall in the air. Some cheeky leaves are already beginning to turn.
But enough of the Thomas Hardy vernal gleam on the mossy stone - I know what you're wondering about....the swag!
(P.S. I hated Tess of the D'urbervilles)
Well - this year was the year of appeasing my inner hostess. Brian outdid himself in making sure he's fed and amused through the Winter months because, as anyone who knows me will tell you, I love to cook and entertain year round, but especially in the Fall and Winter.
So he did us all proud and gifted me
A GORGEOUS retro - buffet warmer and warming tray
A TRIPLE Crock-pot - in which I can cook, warm and serve at those buffet dinners.
COULDN'T YOU JUST DIE?!?!?!?
I know! I nearly plotzed!
A new piece for my vintage Autumn Leaf Hall serveware collection.
(he's good, I'm telling you - this is stuff I actually WANT.)
I got a great new market bag from Lesleigh and Danny, featuring two of my favorite food groups - Eggs and Bacon!
And finally, from Kieran and clan - a gift bag of assorted gourmet foods and teas from Hansen's Caviar and Gourmet Foods of Woodstock.
However - there was one item, in the bag I'm not sure how to deal with just yet.
Suggestions? Advice? Do people really eat these?
I mean, Hell, people in the American South eat pigs brains.
But eels? Ew.
I think I'd rather take another trip in the cannon.
Thanks for all the great birthday wishes - you guys rock.
XOXO